Mysteria Mystica Aeterna "The Temple of Eosphoros" LP (2022) *IMPORT*
$

21.00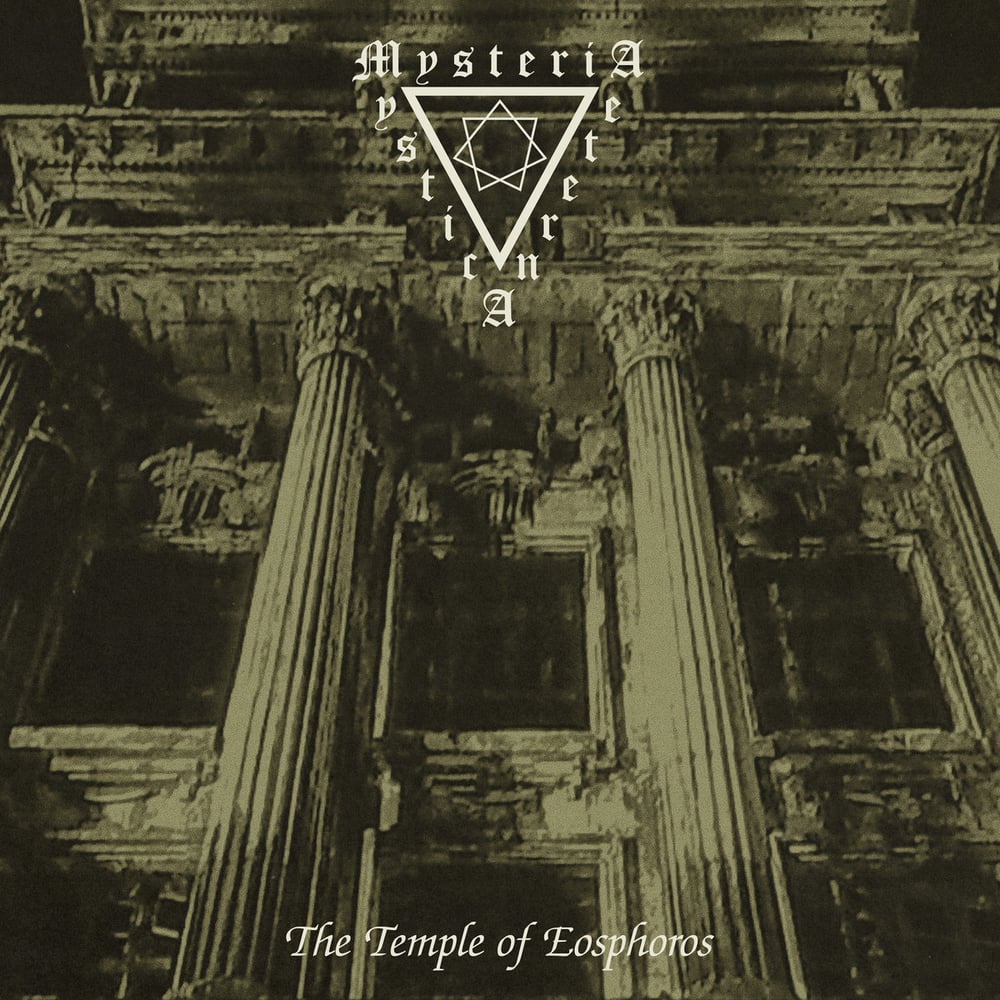 IRON BONEHEAD PRODUCTIONS is proud to present MYSTERIA MYSTICA AETERNA's highly anticipated second album, The Temple of Eosphoros, on CD and vinyl LP formats.
Formed in 2020 and emerging with their debut album a year later, MYSTERIA MYSTICA AETERNA is the work of supremely prolific duo Frater Noxathra (vocals, strings, keys) and Frater Odium Aeternum (drums), both of whom concurrently helm now-labelmates LUNAR CHALICE. As MYSTERIA MYSTICA AETERNA, they are aptly monikered, for their black metal is a very literally ancient and mystical one, harkening to the most cobwebbed dungeons of '90s black metal, particularly in southern Europe.
Now, just a year after their Into the Kingdom of Shadows debut, MYSTERIA MYSTICA AETERNA return to the darkest past with The Temple of Eosphoros. Immediately, the mysticism is a spellbinding and sumptuous one, the warm winds of old Hellas and Italy and even fantastical France (Osculum Infame's classic Dor-Nu-Fauglith is close kin) blowing through the listener's soul with power and poignancy. The duo's surge is a grim but fully physical one; much like their Greek aesthetic forebears, MYSTERIA MYSTICA AETERNA do not forsake bass nor thickness of riff. Likewise, the alternately haunting/ceremonial synths are applied with aplomb, but never threaten to overshadow the central surge. Most of all, The Temple of Eosphoros features engaging songwriting that's simple yet sublime, and thankfully stretched toward more epic lengths for maximum immersion. Enter that temple and be forever enthralled...